---
Peacefest Mixer 09 (at the Loft)
Peacefest Saturday Events 09
Peacefest 2009 Press Conference
Peacefest 2009 Artist Headshots
College fair w/Dr. Johnson 8/09
BFL 26th Ward: "September on the Green"
Jess Bday Bash 09 @ LURE
Tromeka Bday Party @ Studio Blu
NAREB Regional Conference 10-9-09
Rhonda Bday Party 11-07-09
Aaliyah Michele Ahmed Baby Naming Ceremony 11-08-09
Birdie Bolden Birthday Party (photography by Charles Patterson)
Club Klymaxx 3-29-2010
Pastor's Bday Surprise
LAHA Fashion Show 4-25-10
Black Dance USA 2010 Press Confrence
Black Dance USA - Performance Night 5-29-2010
Peacefest Artist and Model Bootcamp 2010
BFL Fundraiser @ The In Spot
Judge Jimmie Edwards Roast
Peacefest Event Day 2010
Reggie Bday Party @ Flavas BBQ 9-2-2010
Dameion's Bday Party 10-24-2010
Sharon 60th Bday Party 1-16-10
Chassity Sweet 16 PT (C4 Photography)
30+ at Aces - 12-3-2010
26th Ward Winter Holiday Party 2010 Andrew Young Award Presentation 2011
Angella J. Going Away Party 2-18-2011
Betty Wheeler Memorial Celabration 5-27-2011
Metro H.S. Fashion Show 2011
N. Tyler 55th Bday Surprise Party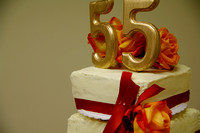 Professor Anita Watkins-Stevens Benefit Concert @New Sunny Mount
Lauren 3rd Bday Party (snippets)
Peacefest 2010 Committee Mtg 2
Press Conference 2010
Young Money Group 8-7-10
Shhh... BFL Fashion Show
The Fam
Immortal SoulEra @ The Pagent Underground
26th Ward Farmer's Market Oct2010
Chaz Sweet 16 Shoot 6-9-10
Fresh Before Dishonor Fashion Show 3-20-2010
Kiff Bday & Fashion Show 12-11-2010
Must Love Hip-Hop W/DJ Needles (@ The Delmar Lounge)
Tattoo Party w/ART
A.G. Album Release @ Moto Europa 01-12-2011
I AM HipHop @ The History Museum
Young Money Awards 10-27-2012
BellaPierre Release Party 03-23-2013
Johnson Family Reunion 2014
Peacefest 2010 Model Casting
Better Family Life - Events!
---
© Tyrone Nathan Turner Photography